We see huge potential for cyber security careers across the world. Organization across the world are hiring security professional with unique practical knowledge and not engineers running automated scanner to identify vulnerabilities. In defsecone our training are 100% Practical. Our dedicated lab for students take then from noob to Guru in ethical hacking skills
EC-Council Accredited Training Partner
We have partnered with EC-Council to provide global certifications on cyber security skills
ATT&CK Live systems on our Lab
Over 50+ systems simulating OS, Application, database and Active directory vulnerabilities
In depth training with real time experience trainers
100% practical classes with in depth coverage on each topics
Involve students on real time projects to get real world experience on cyber security field
ACCREDITED TRAINING PARTNER
To align our training practices with international standard we partnered with EC-Council and provide real time knowledge for students with industry renowned certification such as:
Certified Ethical Hacker

Certified Hacking Forensic Investigator

EC-Council certified Security Analyst

Licensed Penetration tester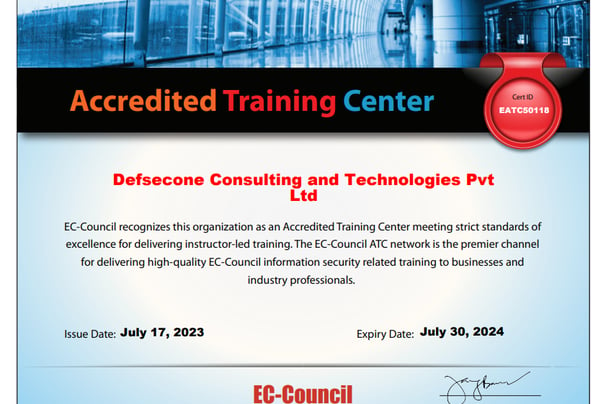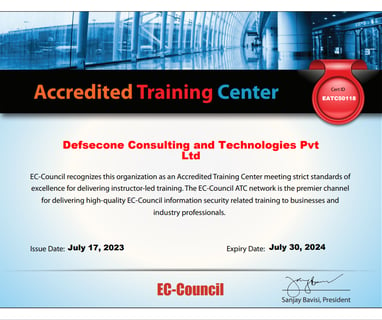 Our Lab hosts 50+ machines includes systems with real world unique vulnerabilities on operating system, application and database levels. Remote access lab to students through secure VPN connects to connect anywhere from the world and exploits systems from scratch and capture the flag. Detailed lab walkthrough documents to understand the concepts from basics which changes the students from Noob to Guru. Our trainers shall teach step by steps exploits techniques with hands on practical sessions.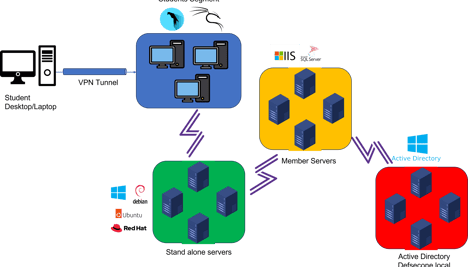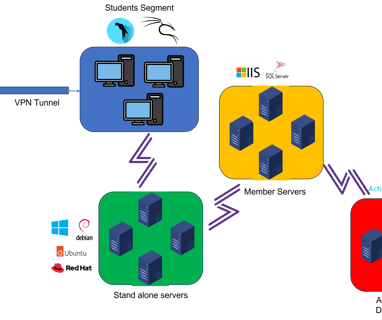 In-depth Training with Real time experience trainers
100% Practical classes with hands on lab covering
Network layer attacks (ARP Poisoning, LLMNR attacks, etc.,)

Active Directory Attacks (Kerberoasting, Golden ticket, DCSync, etc.,)

Advanced Web application attacks (SSRF, XXE, CORS, Parameter tampering, etc.,)

Operating system layer attacks (Buffer overflow, remote code execution, Privilege escalation, persistence, etc.,)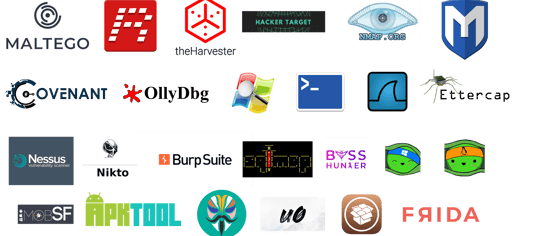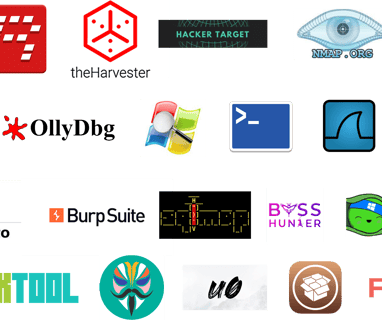 With Defsecone providing services to multiple clients across globe on VAPT, Web application assessment, mobile application assessment the students will get real time experience in internship program.